Craig Riggs
Craig L. Riggs
With more Than 10 Years of financial management experience Craig joined RCM Investments as a Partner and Vice President in January of 2003. Craig is responsible for the growth and development of RCM's managed mutual fund and separate accounts programs. In addition, Craig oversees RCM's charitable services. Before joining RCM, Craig was both a Senior Financial Advisor and a Mutual Fund Specialist for Fidelity Investments.
Craig received a Bachelor of Science degree in Business Management from The University of Utah. Craig volunteers his time as a youth leader for his local church and with the Boy Scouts of America and enjoys the challenges of working with the youth. Craig enjoys riding his Harley, sports, reading and spending time with his wife and four children.
Craig holds a Series 65 License.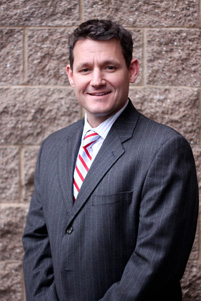 Craig L. Riggs
Partner and Vice President